Richard Rodgers Theatre | New York, New York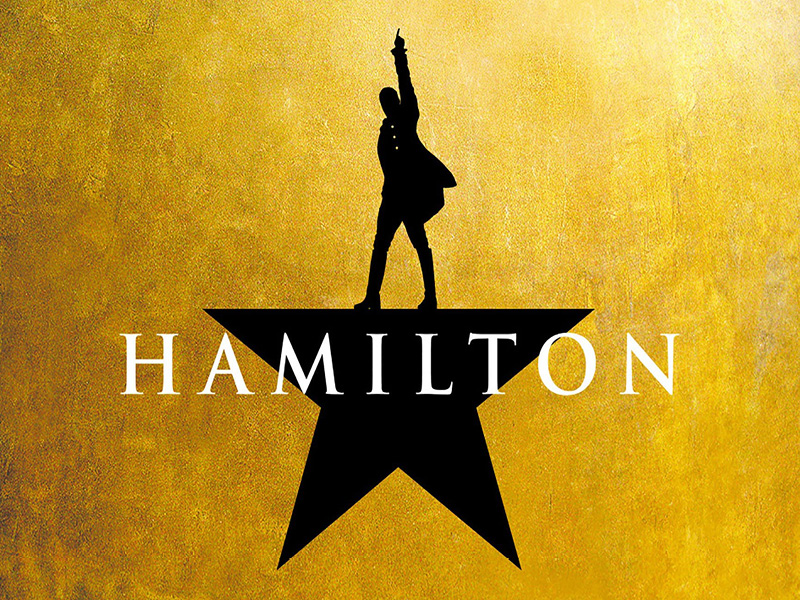 Angelica… Eliza… wait did you hear that? The Schuyler sisters! Who else? Alexander Hamilton! Yes - Hamilton is back on Broadway once again! The record-breaking production by the talented Lin Manuel-Miranda is running in New York, New York! A modern take on America then. This beautiful production is a must-see for both theatre lovers and those who have yet to experience live theatre. Hamilton is a musical that will move you in the most surprising ways - with its modern take on 1770s America, the production introduces a non-white cast as the Founding Fathers singing and rapping songs that makes you want to get up and dance.
Hamilton will be live at the Richard Rodgers Theatre on Thursday 14th December 2023! Call up every person on your phone - your friends and family will not regret immersing themselves at this highly anticipated production. The chart-topping hits and several Tony Award wins should be able to persuade you to finally see for yourself why everybody wants to see Hamilton!
This is your chance to finally see the show! Purchase your tickets by clicking 'get tickets' but hurry up because tickets are selling FAST!
Hamilton stands as a theatrical masterpiece with melodies, verses, and narrative by the renowned Lin-Manuel Miranda. The song list incorporate songs that seamlessly combine mellifluous vocals with spirited rap. It draws inspiration from Ron Chernow's 2004 life story of Alexander Hamilton.
The story chronicles the journey of American Founding Father Alexander Hamilton, delving into his role in the American Revolution. The production also delves into Hamilton's private life, exploring themes of love, grief and family dynamics.
Hamilton appeals to contemporary theater enthusiasts due to its eclectic musical elements, which encompass hip hop, soul, pop and soul. The performance boasts a diverse cast, featuring non-white actors in the roles of American Founding Fathers and other prominent political figures. During its off-Broadway and Broadway debut, Lin-Manuel Miranda distinguished himself in the role of Alexander Hamilton, collecting acclaim for his remarkable performance.
The musical's studio album entered the scene in 2015, landing at slot 12 on the Billboard 200 chart. This achievement achieved a significant feat as it emerged as the highest debut for a cast recording since 1963. Subsequently, it climbed to attain the number 2 spot on the Billboard 200 and hold the number 1 position on the Billboard Rap albums chart. The album's excellence also earned it the Grammy Award for 'Best Musical Theatre Album'.
Since its first showing, Hamilton has experienced global performance, captivating audiences across the globe and appearing on stages across continents. The musical's latest translation into German, notably in Hamburg, marked a notable milestone as the initial non-English production. Hamilton's loyal fanbase continues to uphold its exceptional composition and phenomenal impact.
This winter, supporters in New York, New York are given another chance to attend the spellbinding wonders of Alexander Hamilton as the long-awaited show graces the stage in the vibrant city of New York. Mark your calendars for this notable spectacle, set to unfold at the prestigious Richard Rodgers Theatre on Thursday 14th December 2023. Make sure you reserve your tickets to Hamilton promptly to guarantee finest positions and immerse yourself in the impressive musical numbers and accomplished performances.