Richard Rodgers Theatre Seating Chart
The Richard Rodgers has a wide range of seating, just as you would expect in a historical theatre. Beautiful tiers that hold memories from many years passed at previous performances throughout the year, choose from; Circles, Balconies and boxes and select your ideal seats for you, your friends and your family. Whether you prefer to be right up in the action at front of stage or higher up with a vast view – this venue has it covered!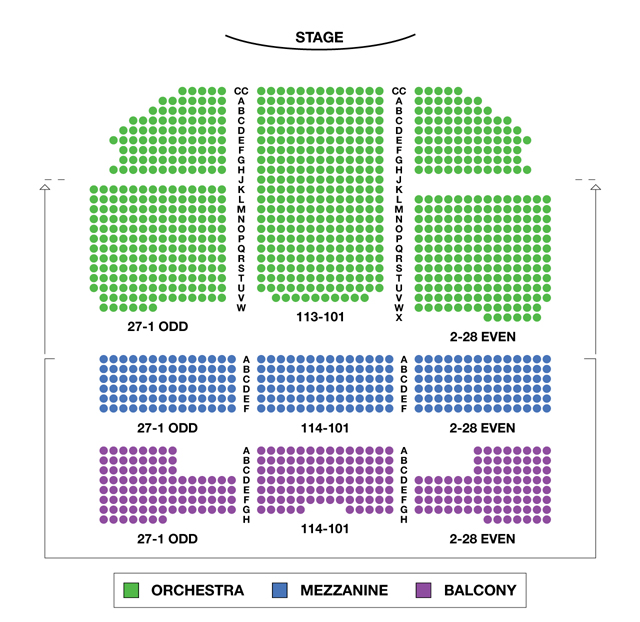 Choose from four main sections, the stage area, the Orchestra, front Mezzanine or back Mezzanine, and from 1,319 chairs in total! There is more than plenty of options and areas to relax and soak up the atmosphere of dazzling Broadway. With the stunning décor surrounding you and the very best actors and vocalists taking to the stage, you will feel like you have been whisked away to another time!
What are you waiting for, come and experience what the Richard Rodgers Theatre has to offer for yourself!